Tarot card jewelry is a beautiful way to express your journey into the divine and bring some luck, love, and joy into your life. Here, we're giving you the top ten tarot card necklaces in the world, and why you should consider implementing them into your jewelry collection.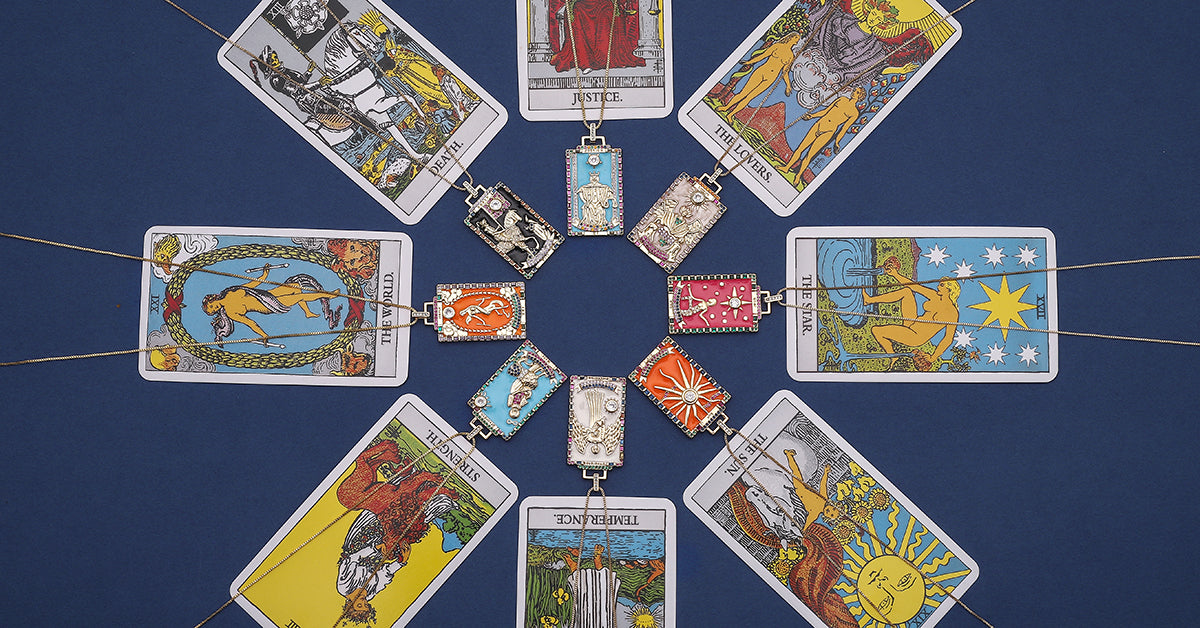 Top 10 Tarot Card Necklaces
The moon is the ruler of emotions and can help us trust our intuition. The moon tarot card allows the wearer to know what is right for you, even when everything isn't quite as it seems.

Wearing a Sun Tarot Card necklace will bring good fortune, happiness, and joy to your life. It helps us feel in alignment with the universe and that we're working towards something incredible.

This necklace can serve as a symbol of honor for an important relationship in your life. The Lover tarot card is about choice, helping us to choose our partners or ourselves, the life we knew alone, or the life we're walking towards together.

4. Queen of Rings Tarot Card Necklaces
The Queen of Pentacles, also called the Queen of Rings tarot card, meaning is that of the nurturing mother of the material world. This can help you call in fertility, support, and feminine power.

If you're hoping for your life to change, there's no better jewelry to don than this necklace. It shows that life turns and stations shift, just as the Wheel of Fortune.

This is the single best necklace in the world to wear if you're looking for strength to recover from an illness or injury, as it predicts a triumph over any problem you may face.
When you wear this, you can bring in a new creation, for life, love, art, or business.
Wear a reminder of hope with the Star Tarot Card Necklace, and bring peace and positivity into your life.

Wearing your zodiac sign can allow you to feel more yourself, and connected to your divine truth.

The world is at your feet, and the possibilities for your life are endless when you wear this necklace.

Although we believe these to be the top ten necklaces in the world, any gold tarot card necklace that you connect with is sure to call in the divine and look effortlessly gorgeous.
---