1. How should I care for my jewelry?
Keep your jewelry away from perfumes, lotions, hairspray or cosmetics – particularly for pearls, as this may affect the color or luster. This is also especially important for our gold-plated pieces which are more prone to oxidation and tarnishing.
Store your jewelry in your original Selenichast box (and keep it in a cool, dry spot) to maintain luster and prolong life. If you need to clean your jewelry, only use a non-abrasive cotton or microfiber cloth.
2. What's my ring size?
Determine your ring size with these three easy steps.
MATERIALS
Scissors
A strip of paper long enough to fit around your finger
Writing tool
Ruler
PRO TIPS
Measure your ring size at the end of the day, when your finger is the largest, for the most accurate measurement.
Measure your ring size several times.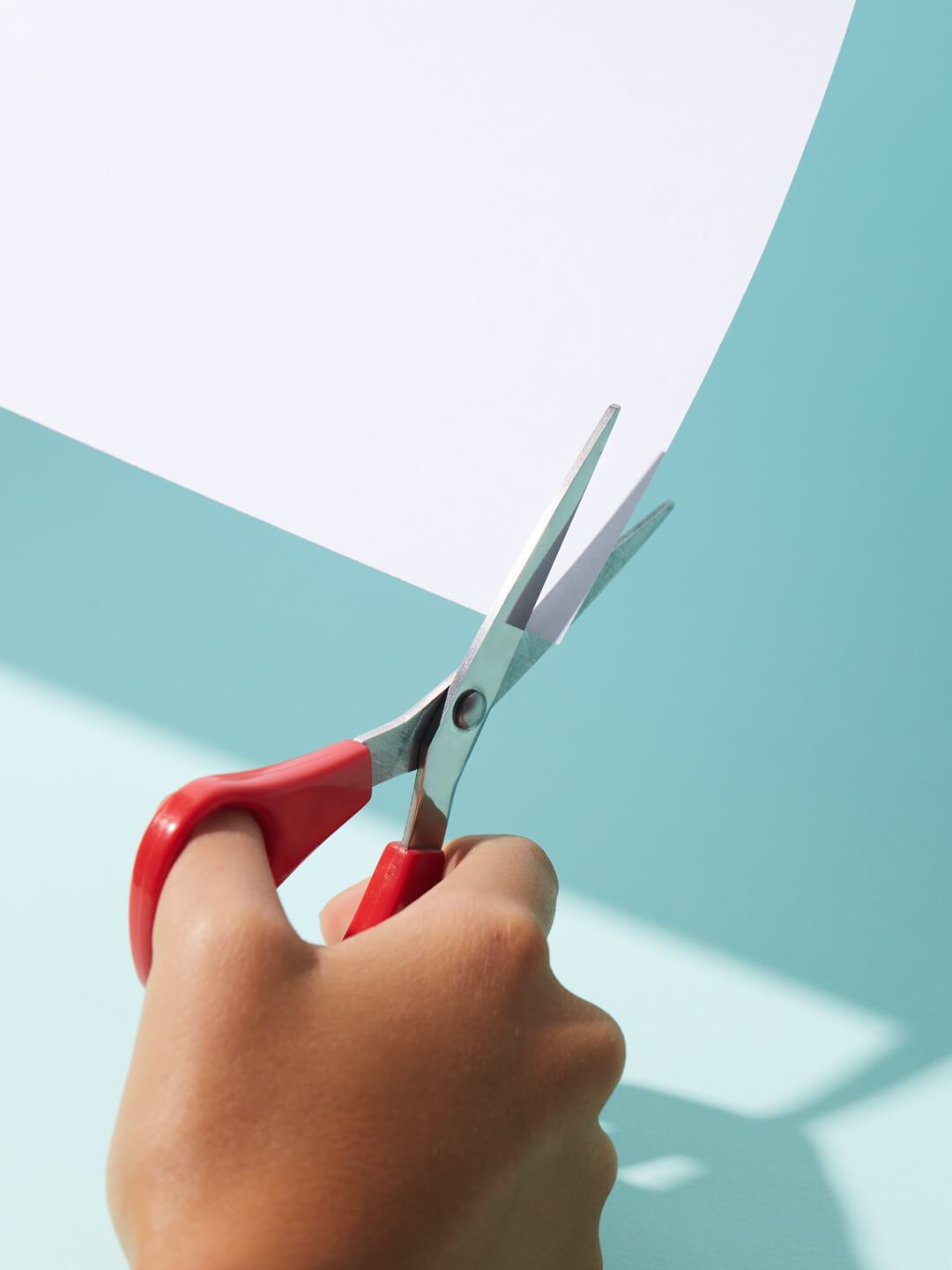 STEP 1
Cut a strip of paper (the thinner, the better).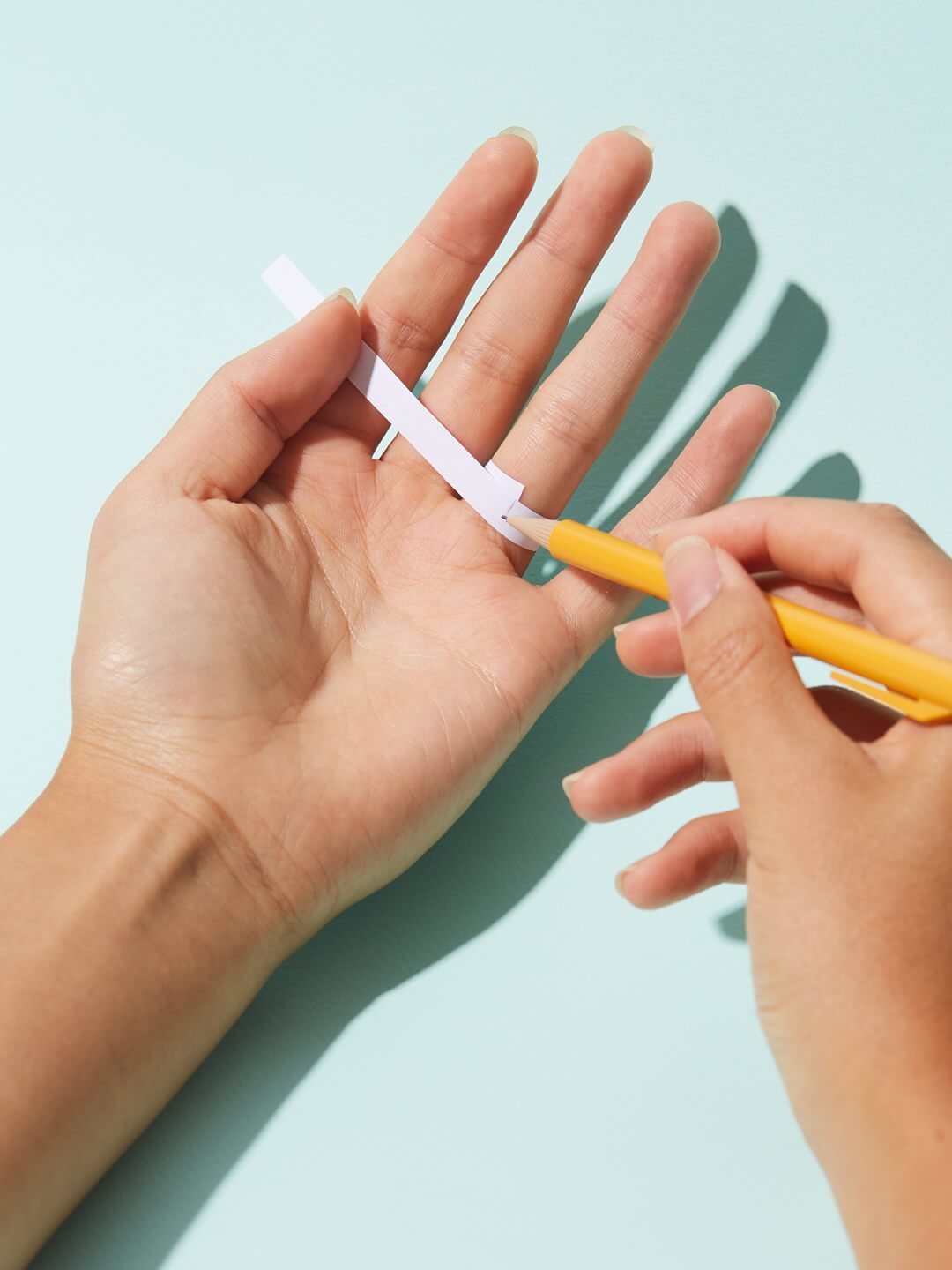 STEP 2
Wrap the paper around your finger as tightly as possible and mark the point where the paper overlaps.
STEP 3
Measure the length of the paper strip in millimeters (mm) from tip to pen mark. Enter the exact number in our ring size calculator (do not round the number).
Then, You can find your size below:
Inside Diameter
Inside Circumference
Sizes
MM
Inches
MM
Inches
UK & AU
US & CA
9.91
0.390
31.13
1.22
-
0000
10.72
0.442
33.68
1.39
-
00
11.53
0.454
36.22
1.43
-
0
11.95
0.474
37.54
1.49
A
1/2
12.18
0.482
38.26
1.51
A 1/2
3/4
12.37
0.487
38.86
1.53
B
1
12.60
0.496
39.58
1.56
B 1/2
1 1/4
12.78
0.503
40.15
1.58
C
1 1/2
13.00
0.512
40.84
1.61
C 1/2
1 3/4
13.21
0.520
41.50
1.63
D
2
13.41
0.528
42.13
1.66
D 1/2
2 1/4
13.61
0.536
42.76
1.68
E
2 1/2
13.83
0.544
43.45
1.71
E 1/2
2 3/4
14.05
0.553
44.14
1.74
F
3
14.15
0.557
44.45
1.75
F 1/2
3 1/8
14.25
0.561
44.77
1.76
F 3/4
3 1/4
14.36
0.565
45.11
1.77
G
3 3/8
14.45
0.569
45.40
1.79
G 1/4
3 1/2
14.56
0.573
45.74
1.80
G 1/2
3 5/8
14.65
0.577
46.02
1.81
H
3 3/4
14.86
0.585
46.68
1.84
H 1/2
4
15.04
0.592
47.25
1.86
I
4 1/4
15.27
0.601
47.97
1.89
I 1/2
4 1/2
15.40
0.606
48.38
1.90
J
4 5/8
15.53
0.611
48.79
1.92
J 1/4
4 3/4
15.70
0.618
49.32
1.94
J 1/2
5
15.80
0.622
49.64
1.95
K
5 1/8
15.90
0.626
49.95
1.97
K 1/4
5 1/4
16.00
0.630
50.27
1.98
K 1/2
5 3/8
16.10
0.634
50.58
1.99
L
5 1/2
16.30
0.642
51.21
2.02
L 1/4
5 3/4
16.41
0.646
51.55
2.03
L 1/2
5 7/8
16.51
0.650
51.87
2.04
M
6
16.71
0.658
52.50
2.07
M 1/2
6 1/4
16.92
0.666
53.16
2.09
N
6 1/2
17.13
0.674
53.82
2.12
N 1/2
6 3/4
17.35
0.683
54.51
2.15
O
7
17.45
0.687
54.82
2.16
O 1/2
7 1/4
17.75
0.699
55.76
2.20
P
7 1/2
17.97
0.707
56.45
2.22
P 1/2
7 3/4
18.19
0.716
57.15
2.25
Q
8
18.35
0.722
57.65
2.27
Q 1/2
8 1/4
18.53
0.729
58.21
2.29
Q 3/4
8 1/2
18.61
0.733
58.47
2.30
R
8 5/8
18.69
0.736
58.72
2.31
R 1/4
8 3/4
18.80
0.740
59.06
2.32
R 1/2
8 7/8
18.89
0.748
59.34
2.35
R 3/4
9
19.10
0.752
60.00
2.36
S
9 1/8
19.22
0.757
60.38
2.38
S 1/4
9 1/4
19.31
0.760
60.66
2.39
S 1/2
9 3/8
19.41
0.764
60.98
2.40
S 3/4
9 1/2
19.51
0.768
61.29
2.41
T
9 5/8
19.62
0.772
61.64
2.43
T 1/4
9 3/4
19.84
0.781
62.33
2.45
T 1/2
10
20.02
0.788
62.89
2.48
U
10 1/4
20.20
0.797
63.46
2.50
U 1/2
10 1/2
20.32
0.800
63.84
2.51
V
10 5/8
20.44
0.805
64.21
2.53
V 1/4
10 3/4
20.68
0.814
64.97
2.56
V 1/2
11
20.76
0.817
65.22
2.57
W
11 1/8
20.85
0.821
65.50
2.58
W 1/4
11 1/4
20.94
0.824
65.78
2.59
W 1/2
11 3/8
21.08
0.830
66.22
2.61
W 3/4
11 1/2
21.18
0.834
66.54
2.62
X
11 5/8
21.24
0.836
66.73
2.63
X 1/4
11 3/4
21.30
0.839
66.92
2.64
X 1/2
11 7/8
21.49
0.846
67.51
2.66
Y
12
21.69
0.854
68.14
2.68
Y 1/2
12 1/4
21.89
0.862
68.77
2.71
Z
12 1/2
22.10
0.870
69.43
2.73
Z +1/2
12 3/4
22.33
0.879
70.15
2.76
Z+1
13
22.60
0.890
71.00
2.80
Z+1.5
13 1/2
22.69
0.893
71.28
2.81
Z+2
-
22.92
0.902
72.00
2.83
Z+2.5
-
23.06
0.908
72.45
2.85
Z+3
-
23.24
0.915
73.01
2.87
Z+3.5
-
23.47
0.924
73.73
2.90
Z+4
-
23.55
0.927
73.98
2.91
Z+4.5
-
23.87
0.940
74.99
2.95
Z+5
-
24.27
0.956
76.25
3.00
Z+6
-