Gift Cards & Discount Code
1. Do you offer gift cards?
We do! Simply select and prepay your preferred amount, and the recipient can redeem it for merchandise up to the prepaid value at selenichast.com. You can purchase an electronic gift card by clicking here.
2. How do I use my gift card or discount code?
If you're having trouble finding the place to enter your discount code, don't worry, you're not the only one! Follow the pictures below to see where to input your discount code. This is for both Gift Cards and discount code, if you have both - you will need to enter & apply one at a time.
First, Click the "Check Out" button.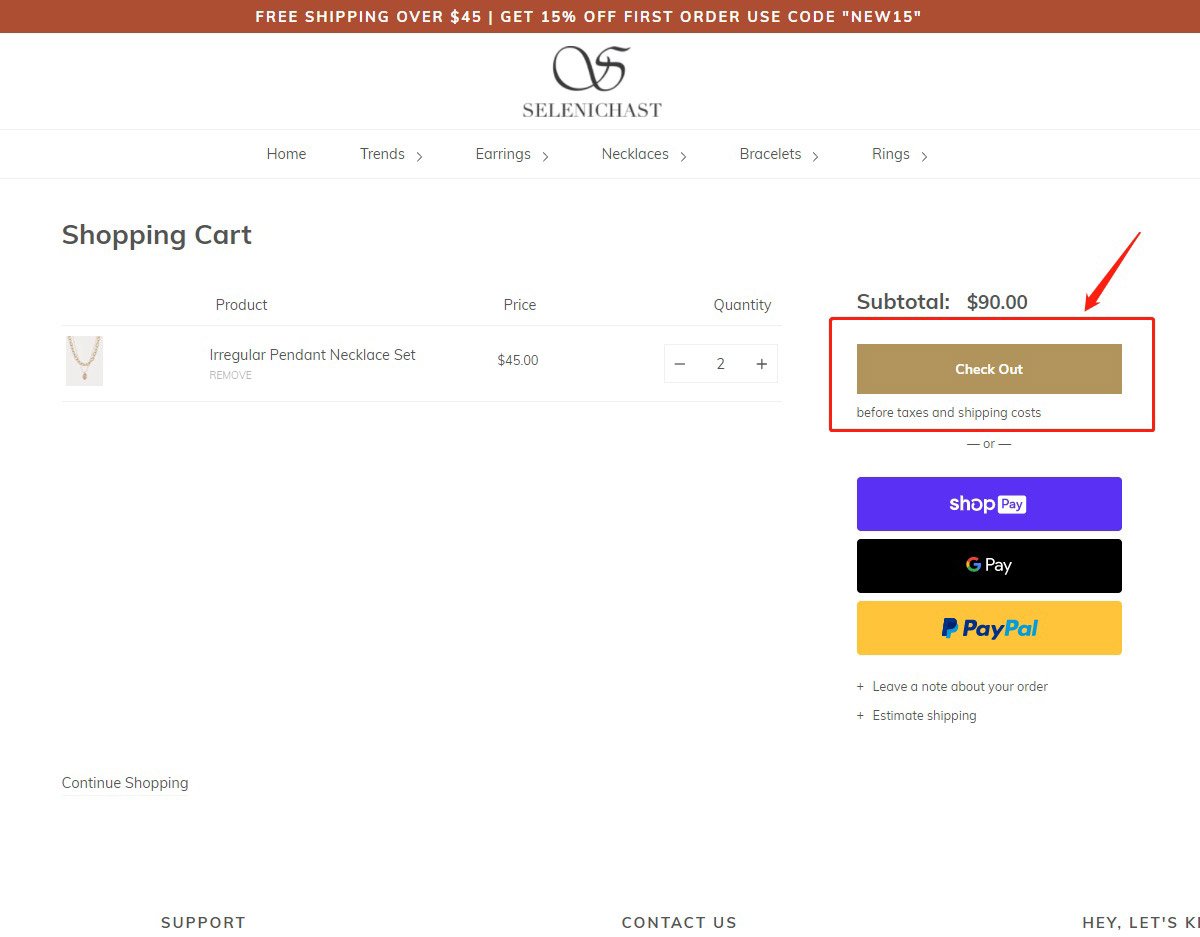 Then, Enter your discount code and click the "Apply" button.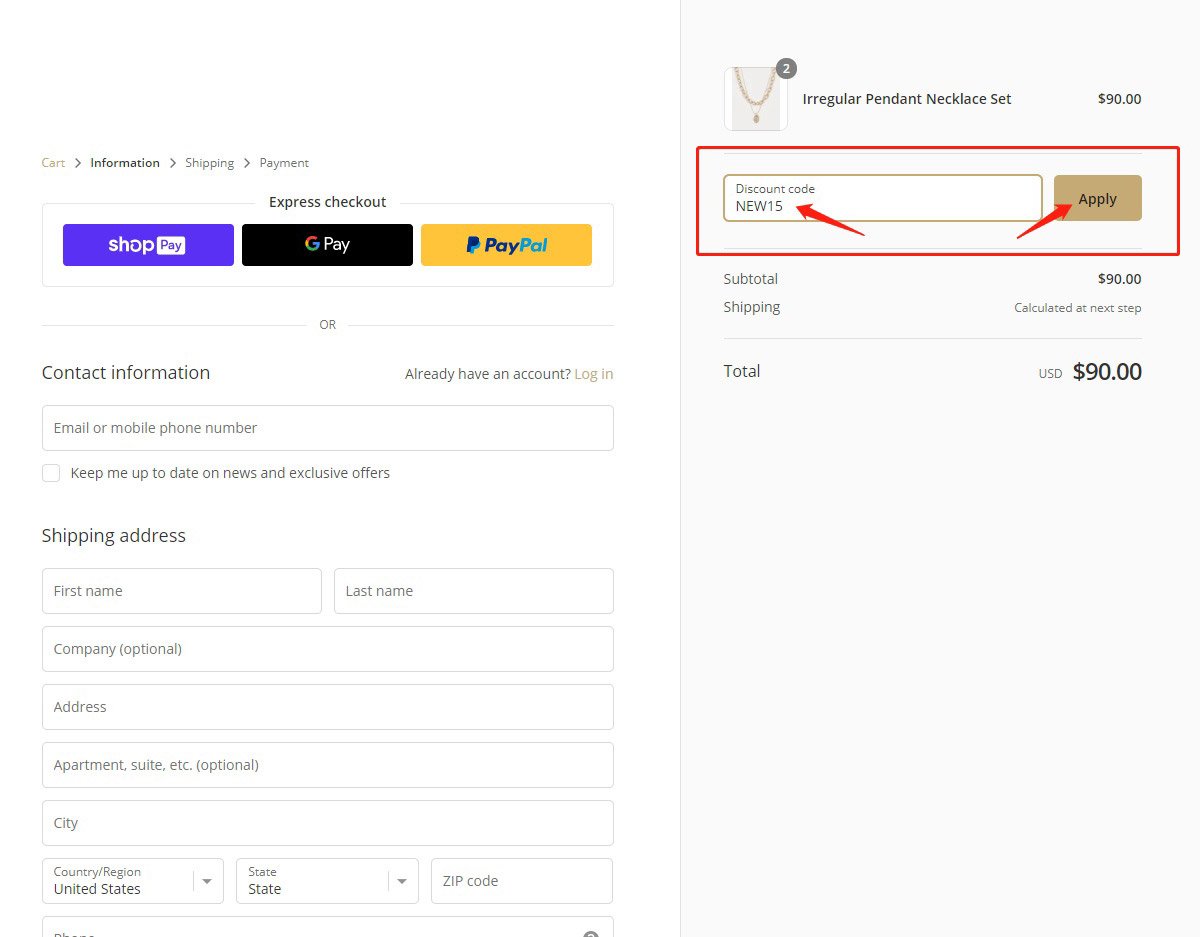 Your dicount code works now.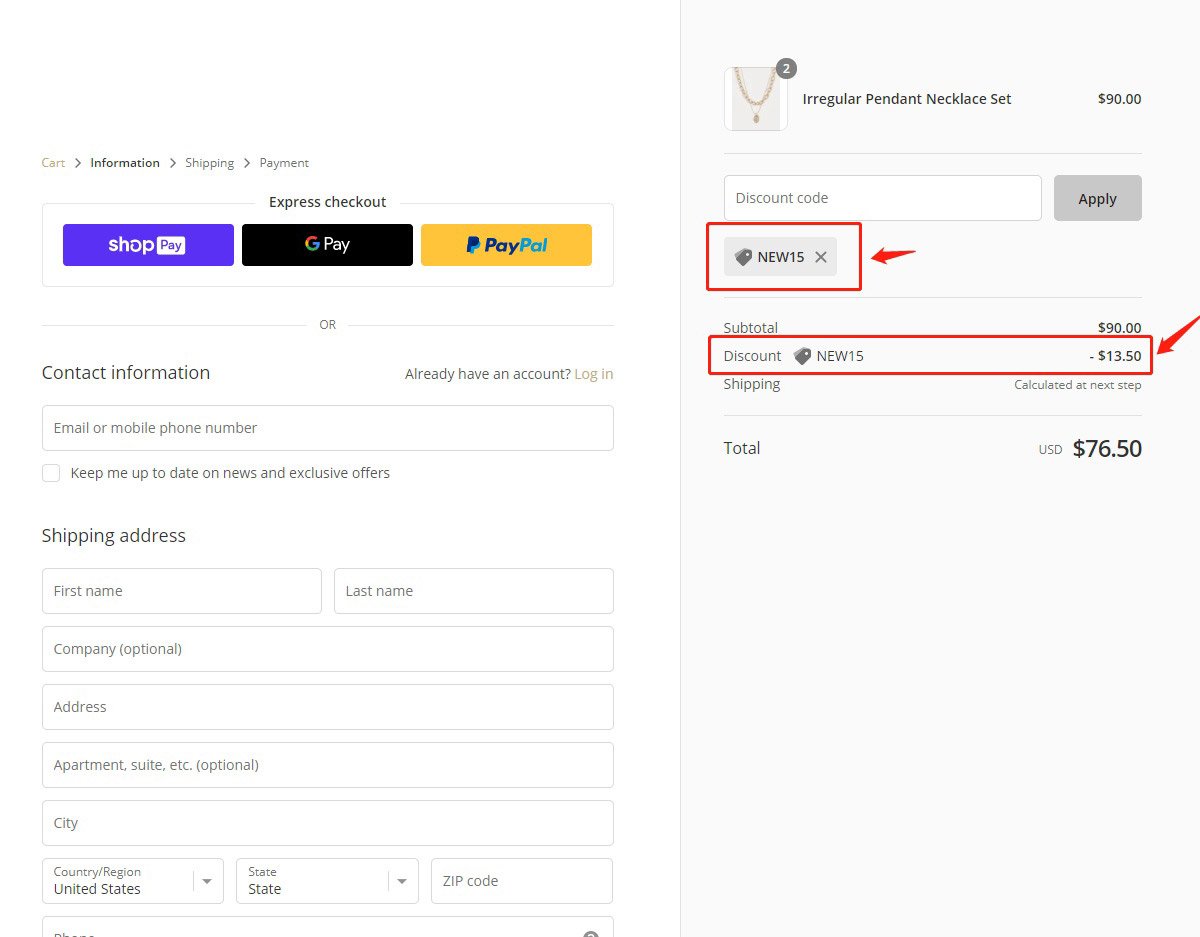 Mobile
:
3. What if I forgot to put in my discount code and already made my purchase?
Unfortunately, we are unable to apply discount codes to past orders and orders that have already been placed.
4. Can I use more than one discount code at checkout?
Unfortunately you may only use one discount code per order. Feel free to save any extra codes you have to use at a later time!
You may however, enter both a gift card AND a discount code on one order.